Indian design meets Swiss craftsmanship. A beautiful temple room in a private home in Switzerland.
Complete design & manufacturing in Switzerland.
Custom & intricate designs produced in teak and oak wood.
Beautiful, architect-designed projects completed reliably from start to finish
Experience of over 9 years of successful projects on creating unique and modern interior designs all over the world.
" Purple Peepal designed the temple room and study room at my place. The design, carpentry, installation were done with professionalism, speed and efficiency. We are happy with the final result. Would highly recommend this company for home interior designing. "
Family Belawat-Narayanan, Zug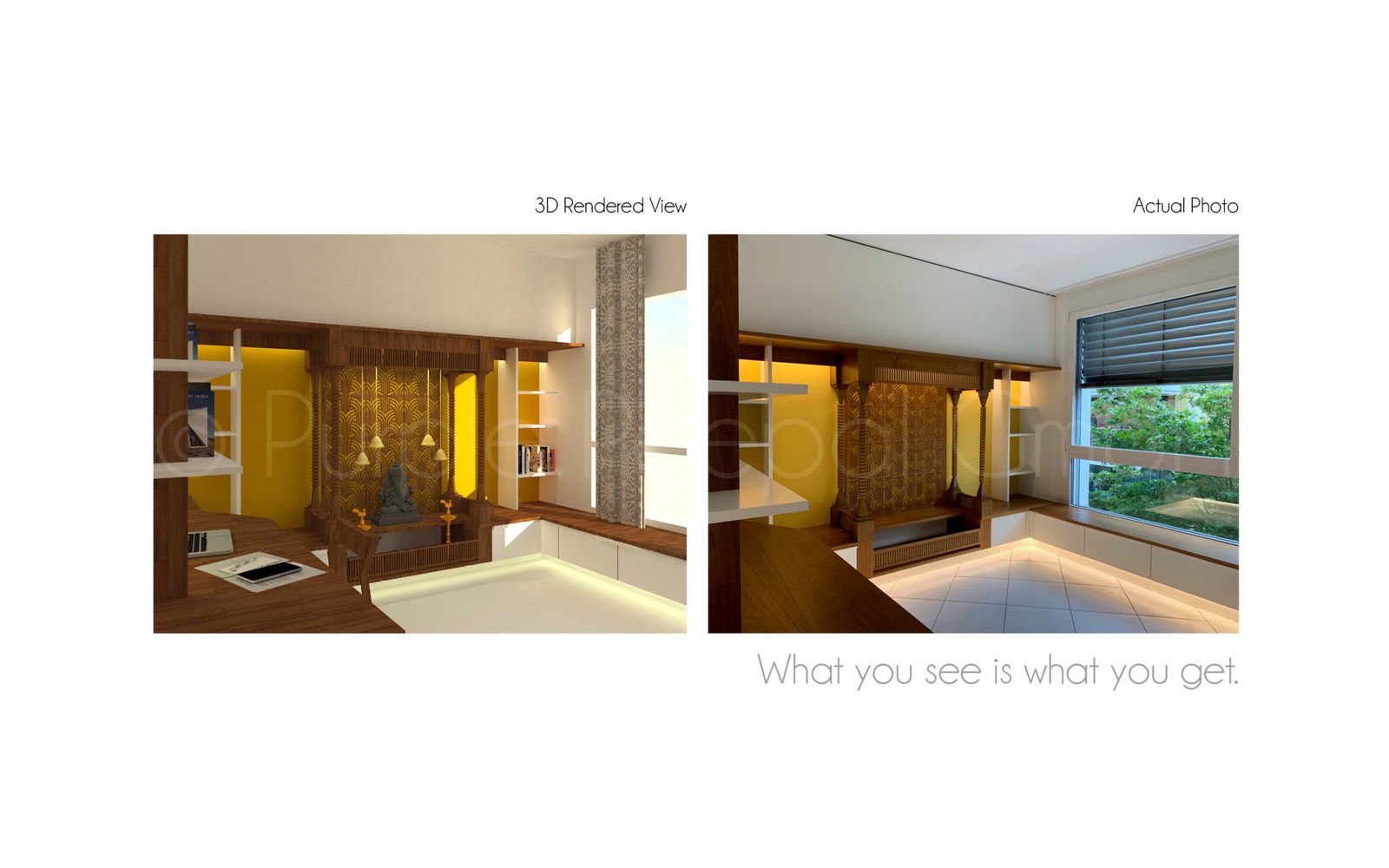 Our philosophy is quite simple. What you see is what you get!
We take immense care in executing the project so that it is exactly in most cases, better than the 3D rendered views.
Technology
We use the latest technology available to us to produce intricate and beautiful designs in wood.
Presicion
Precision is of utmost importance especially when we make custom designs for every need.
Precise & efficient execution on site.